Cheap Air Tickets from Entebbe
FLIGHT BOOKING
Looking for cheap air tickets from Entebbe (EBB) International Airport – Uganda? Travelers Link Africa has everything you need. Traveling for business or pleasure? We offer cheap flight tickets to the best destinations around the world. Contact us for low domestic local airfare, and international airline tickets. Get ready to explore the sights from coast to coast.
Airlines and Flights from Uganda
Prefer to fly with a specific airline?
Prefer to travel with a specific airline? We can help make reservations with our partner airlines. Turkish Airlines, Ethiopian Airlines, Qatar Airways, Emirates, Kenya Airways, SN Brussels, Fly Dubai, South African Airways, Rwanda Air, SA link, Egypt Air, Delta Airline, and KLM Royal Dutch Airline. We will help you find cheap air tickets with a carrier that best suits your style. It's a great way to get where you need to go – and rack up frequent flier miles in the process.
Need Help? Call us on
+256 754 062 366
Address
Travelers Link Africa Ltd
Nakawa Business Park-Complex Block 3rd Floor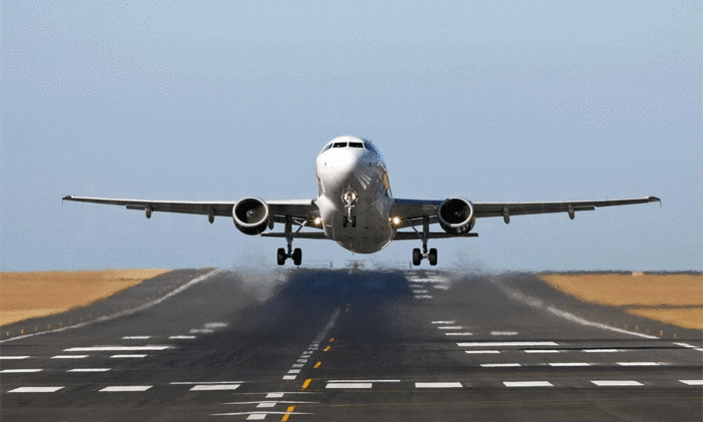 Cheap Air Tickets
Are you looking for handy tips to cut down on the costs of flights? Get more out of your money from flights and learn the best way to book cheap flight tickets. Below is what to consider or look out for when booking flight tickets.
How do Airlines offer Cheap Air Tickets?
In Uganda, with the airport being expanded and the skies being opened to private airline operations, and a number of players coming to the fray, there has been an increase in the competition levels. Consequently, there are good prices and deals on offer for traveling within East Africa or abroad. At the same time, there has been an increasing need of developing the right strategies, adopt innovative practices to attract customers, and create brand values based on distinctive USPs.
The presence of a multitude of airlines has given customers greater choice but still, the customer is the price-taker. Rewards programs, extra earned miles, special benefits, and a range of amenities are some of the common methods used by airlines to provide value and quality of service to its customers. Using these benefits could be a way of cross-subsidizing the fares of one service with the other, ultimately resulting in getting cheap air tickets.
Cheap Flight Tickets: Travelers Link Advantage
There are many private airline operations and many players coming into the fray. There is an increase in the competition levels and the need to maximize sales. Traveling within East Africa or overseas can be done at a reasonable cost. To attract customers, airlines have devised effective techniques and new procedures. This will establish brand values based on Unique Selling Points such as calendar view options for passengers. If you already know where you want to go, don't wait to book your flight. 
Call Now: 0754 062 366
BOOKING A FLIGHT FROM ENTEBBE (EBB)
To make your Flight Booking or Inquire on availability please fill out our travel form and hit send.
What then should you take into account when searching for the best flight options?
Here are some useful tips to point you in the right direction.
When you pay for the ticket. If you have already set your travel plans, go ahead and book your flight ticket. Usually, last-minute deals might not be cheaper in the end. Most times when flights have been first released, they tend to be cheaper, so book in advance. Consider booking your flight in the early morning or late at night. This is when airlines announce their travel deals and competition sets in.
Consider the days to fly.
The cheapest airline tickets are on the least popular days. Tuesday, Wednesday, Thursday, and Saturday are the best days to travel. Tuesday and Wednesday offer the best flight fare deals for international routes as they are less popular to travel on.
Consider the times to fly
It is cheaper to book a flight early morning or late at the night. This time spots are less popular with other travelers.
Tour Package Holiday Offers.
If you book a package holiday with us, you are likely to get discounts on flights as well as accommodation. It is sometimes possible to get a whole holiday for lower than the price of a regular flight.
Non-stop or connecting flights.
Non-stop flight deals can make it cheaper for customers who want to
fly
without any layover. Yet booking a flight with a connection is always a cheaper option, on longer-haul flights. Customers should book non-stop flights to reduce their carbon footprint.
How does Travelers Link help you land a cheap flight?
Travelers Link is your one-stop destination for everything travel-related, and when it comes to booking cheap flights, look no further. Being one of the most preferred companies for comprehensive travel solutions, Travelers Link can help you land a good deal by pulling up options across airlines for the sector of your choice. However, if you are not particular about the destination, work backward – search online for cheap flight options, and if that location appeals to you, why not notch that up on your travel map?
Which are the domestic airlines that are known to offer cheap flights?
No-frills airlines such as Aerolink Uganda, and Eagle Air, offer cheap flights for those looking out for a bargain. Do look out for offers before you book your tickets, and you're likely to land yourself the best deal. Depending on your destination and time of travel.
Which are the international airlines that are known to offer cheap flights?
Depending on the continent you choose to visit, there will be a number of international airlines that offer cheap flights. SA,  Qatar Airways, and Emirates for instance fly across sectors and offer good deals on flights, as do Kenya Airways (KQ) and Rwanda Air Airways within the African subcontinent.
How do you find out about cheap ticket promotions?
The first thing to do is to sign up for email alerts from airlines, in both domestic as well as international sectors. While this may mean that your inbox is flooded with more emails than you'd imagined, it's worth the effort. Keep track of promotions and deals, and online flash sales that airlines sometimes offer. If you are a credit card user, redeeming accrued air miles is also a good idea, which you can then redeem against your ticket purchase.
What are some of the cons when you book a cheap air ticket?
Most low-cost or budget airlines do not include food and beverages in your ticket price, and you have to pay additionally for anything that you choose to order from the in-flight menu. Further, and more importantly, do check whether the baggage is included in your cost. Typically, only hand baggage is factored in, while you need to pay extra for any check-in baggage you choose to bring with you. You may also require to pay to block your seat when you opt for cheaper tickets. Some tickets are non-refundable, and travel dates may be impossible to change – resulting in having to shell out significantly more towards a new ticket. All these costs, while not hidden per se, can really add up to your fare going significantly higher than you'd bargained for.
Bon, voyage!
Travel is a rewarding experience, and if you do your homework right, flight travel can be economical if you search – even if extensively – for the best deal in town. Do explore the various options available to you and make your vacation the most memorable one yet.