Adventures in East Africa
BEST OF EAST AFRICA SAFARI EXPERIENCES- EXPLORE WITH TRAVELERS LINK AFRICA
A Journey through Uganda, Rwanda, Kenya, and Tanzania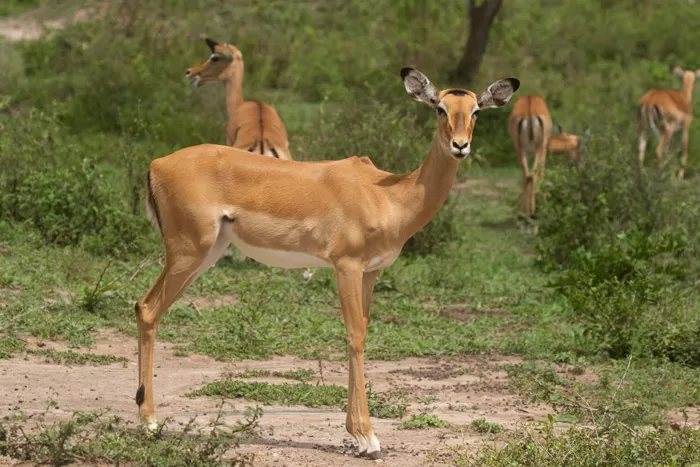 Experience an unforgettable journey to East Africa's stunning landscapes and captivating wildlife with Travelers Link Africa. Discover the hidden gems of Uganda, Rwanda, Kenya, and Tanzania through expertly crafted safaris. Immerse yourself in the rich cultures, witness breathtaking wildlife encounters, and create lifelong memories. Book your East Africa safari today and let Travelers Link Africa be your gateway to an extraordinary adventure.
From gorilla trekking in Uganda and Rwanda to thrilling game drives in the Maasai Mara in Kenya and Serengeti in Tanzania, our expertly crafted safaris offer an unforgettable experience. Join us on a journey of a lifetime and create lasting memories in the heart of East Africa.
 We specialize in tailor-made holidays and private tours for discerning travelers seeking authentic experiences around East Africa. At Travelers Link Africa, we tailor all the tour packages to suit your travel expectations. The itineraries listed on the website give you a chance to explore your expectations during the planning stage.
We are focused on the customer experience and strive to promote meaningful travel experiences to create memorable journeys of a lifetime.
We value sustainability, conservation & community empowerment. At the end of it all, the Journey will change you!
Experience the thrill of adventure and the wonder of nature on our community-based tours. Our expert guides will take you off the beaten path to explore breathtaking landscapes and interact with local communities, all while promoting sustainable and responsible travel. Book your safari in Uganda.

EAST AFRICA ADVENTURE, NATURE AND COMMUNITY BASED EXPERIENCES
We are ready to start your Journey when you are! All our experiences are tailor-made to fit your travel expectations.  Let us share first-hand knowledge and deeper insight so you experience new cultures, discover hidden gems, and make unforgettable memories as you explore.
We offer a variety of travel experiences that cater to the diverse interests and preferences of our clients. Our tour packages are designed to provide an unforgettable experience of the East African wilderness and its magnificent wildlife
WHY TRAVELERS LINK AFRICA
Knowledgeable Trained Guides
Our trained local guides use expert insider knowledge to make the most out of unexpected opportunities. They are hands-on and share first hand knowledge and deeper insight so you experience new cultures, discover hidden gems and make unforgettable memories on your safari.

Tailor made Experiences
We create lifetime tailor made journeys that are based on your tastes, preferences and budget. Our specialists use their extensive knowledge and experience to create your perfect itinerary.

Handpicked Lodges that Support Local Communities
'Your money stays local' all tour programs include authentic accommodations that provide employment to the local community to improve their livelihoods.
Value for Money Spent
You will always get value for money spent, we offer unsurpassed value possible without affecting the quality of your itinerary. Have a stress free planning experience, we take care of every detail from your flights, activities and accommodation.

EXPLORE EAST AFRICA DESTINATIONS
Discover the wonders of East Africa's captivating destinations with our immersive travel experiences. Embark on unforgettable journeys through diverse landscapes, vibrant cultures, and abundant wildlife. Start your adventure today and unlock the essence of East Africa
ABOUT TRAVELERS LINK AFRICA
Our mission at Travelers Link Africa is to connect people to positive travel experiences enabling them to see the world differently, transforming lives and the communities visited.
To do this we offer authentic travel experiences taking you on both an outer adventure and an inner journey to create memories of a lifetime with Uganda, Kenya, Tanzania, and Rwanda
CONNECT WITH US
We're here to help, so get in touch with our friendly travel consultants to book your package or add customizations your safari
Our main phone number is
+256 754 062 366
– OR –
Uganda Day Excursions Trips
Do you have a little spare time left on your Uganda Safari or your business meeting in Uganda before you catch your flight back home and want leverage on that time to experience the rich Uganda culture you have been hearing about? How about the sites and sounds your travel nature would like to add to your experience?