Embark on a Soul-Reviving Journey: Wellness Safaris in Uganda
In a world filled with constant hustle and bustle, finding moments of peace and rejuvenation has become more crucial than ever. Imagine combining the tranquility of wellness practices with the inspiring landscapes of Uganda.
Welcome to the world of wellness safaris, where you can nourish your mind, body, and soul while connecting with the beauty of nature.
Explore Uganda on a journey where you can immerse yourself in the beauty of nature, encounter incredible wildlife, interact with local cultures, and embark on a transformative wellness journey all at once.  Enjoy travel that is focused on maintaining and improving someone's well-being physically or mentally.
In this blog, step into the captivating concept of wellness safaris in Uganda, offering a journey of a lifetime with a unique blend of relaxation, adventure, and self-discovery.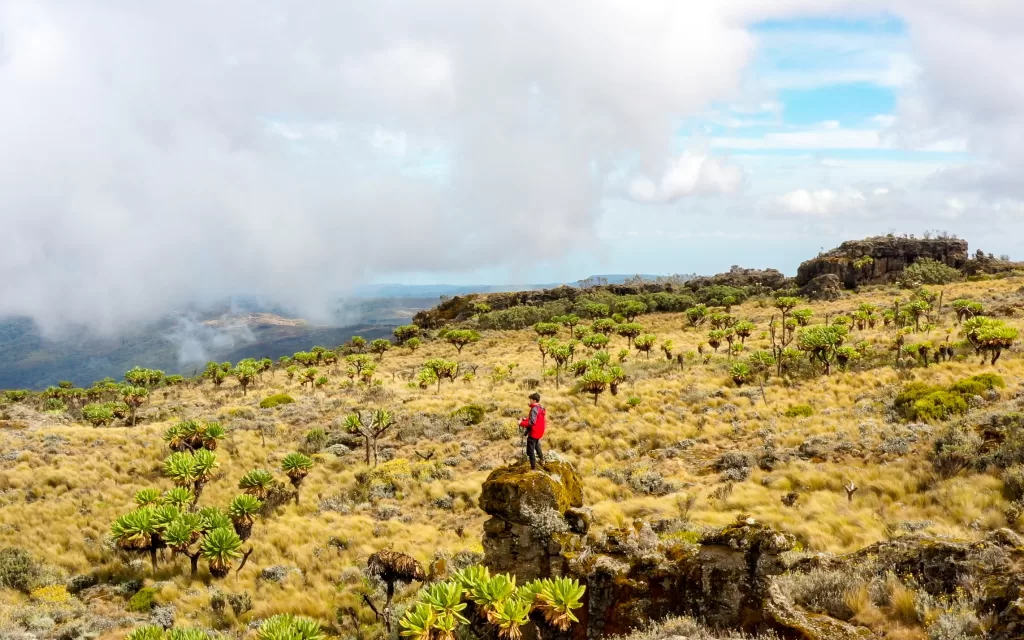 The Essence of Wellness Safaris
Wellness safaris go beyond traditional wildlife encounters. They introduce a holistic approach to travel, emphasizing the well-being of travelers. From sunrise yoga sessions against a backdrop of savannah plains to meditation under ancient trees, wellness safaris in Uganda provide an escape from the daily grind.
The Healing Power of Nature
Uganda's lush landscapes, from the dense rainforests to the tranquil lakeshores, offer the perfect backdrop for a wellness safari. Nature has the power of soothing the mind and refreshing the spirit.
Embark on guided hikes through verdant trails, meditate by serene lakeshores, and feel the stress melt away as you listen to the symphony of birds and rustling leaves.  Explore Uganda to connect with Uganda's Wilderness.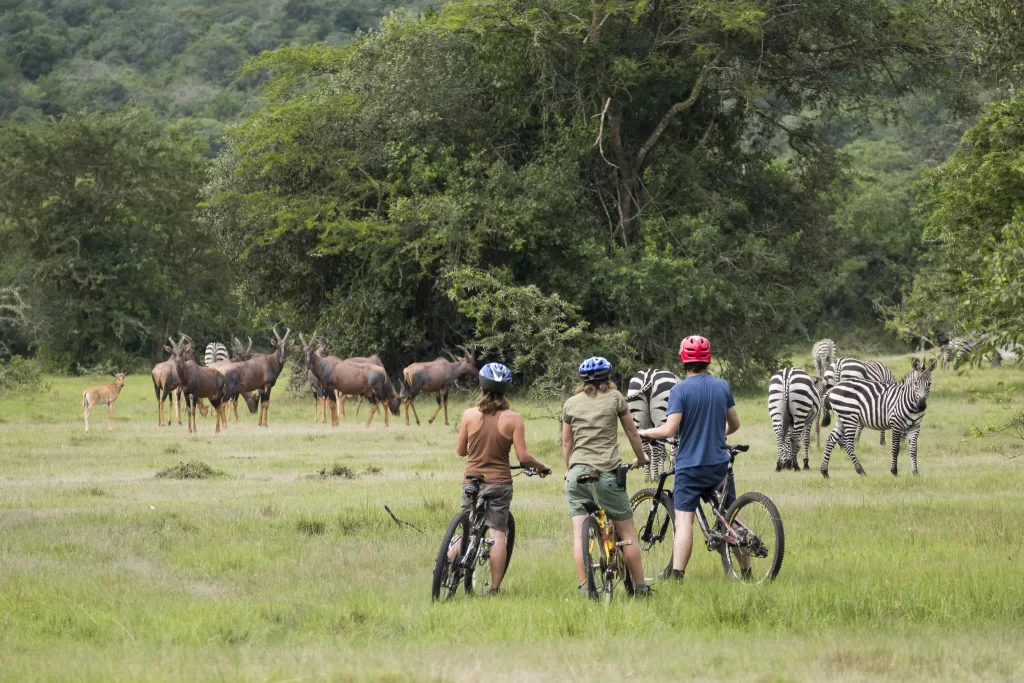 Embracing Nature's Bounty
Uganda's diverse landscapes set the perfect stage for wellness activities. Take a moment and practice mindfulness amidst the lush rainforests, finding serenity by the shores of Uganda's Lakes like Lake Victoria, and Lake Bunyonyi in the gorilla highlands, or meditating with the sounds of the universe.  These natural settings amplify the effects of wellness practices, helping you disconnect from stress and reconnect with yourself with nature for a transformed mindset.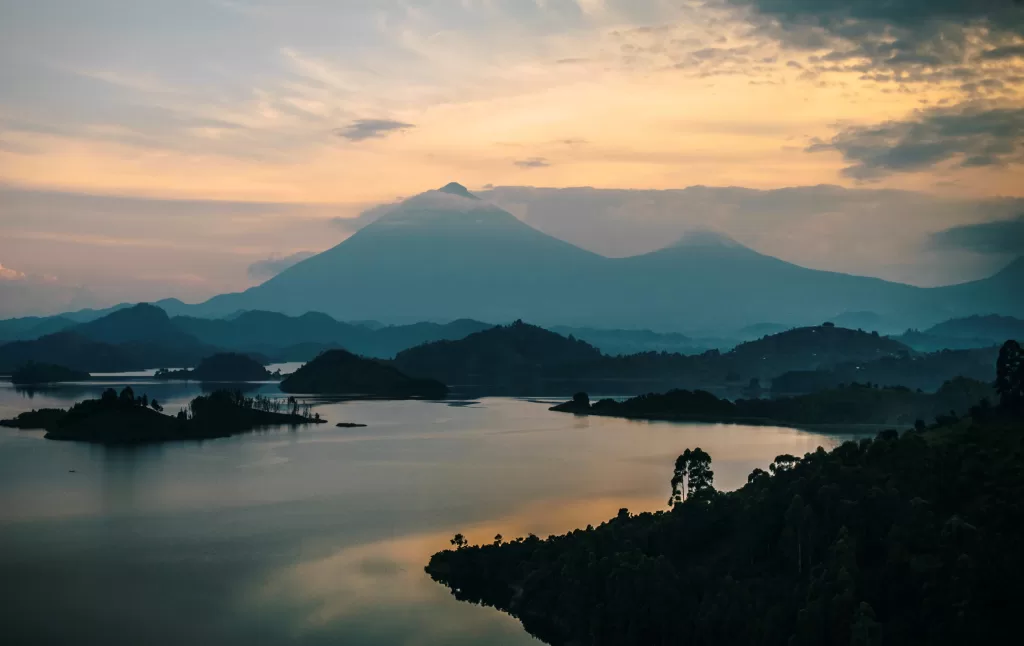 Gorilla Trekking and Mindfulness
Embark on a journey to the tropical rainforest in southwestern Uganda and encounter the gentle giants of the forest: the mountain gorillas. The experience of trekking through dense vegetation to meet these magnificent creatures is not only inspiring but it's a once-in-a-lifetime experience.
Become one with nature by combining this adventure with moments of mindfulness, taking time to truly absorb the gorillas and the surrounding beauty of the Bwindi Impenetrable Forest and Mgahinga Gorilla National Park.
Mindful Encounters with Wildlife:
Uganda is gifted by nature with its diverse wildlife that can be viewed either on walking safaris, cycling, horseback riding, or during game drives in the parks. Take in the sights, the sounds of the wilderness, and animals on the wellness safari.
Get to practice mindfulness as you observe these animals in their natural habitat on a safari for the soul in Uganda.
Learn and observe the basic traits humans and animals share in common, the ways we differ, and how, by perceiving the world as they do, we can enrich our own appreciation of life.
From observing animals, we learn shared traits like staying focused on survival, heeding our instincts, experiencing love and patience, taking time to rest, and remembering to play just like animals do.

Yoga Retreats in the Pearl of Africa
Uganda offers the unique opportunity to practice yoga in some of the most picturesque settings imaginable. Whether it's on the banks of the Nile River, on rocky outcrops,  in the tranquil gardens of a lodge, or on the terraces overlooking rolling hills, yoga in Uganda is an experience that allows you to become one with nature.
Find your center in the wild and stay physically flexible bringing mental clarity as well as getting energized during your vacation trip.
Community Interactions and Conservation
Uganda's rich cultural heritage contributes to the wellness experience. Engage and connect with the local communities, and learn about ancient holistic practices that have been passed down through generations.
Make a difference while vacationing by giving back to communities and improving their livelihoods to promote and encourage tourism conservation and sustainability.
Many wellness safaris support local initiatives, whether it's participating in community projects or learning about traditional practices of food preparation, making handcrafts, and joining them in the traditional performances. These experiences enrich your journey on a soulful level.

Spa Retreats and Rejuvenation
Uganda has luxury lodges and eco resorts that offer Spa retreats that blend indigenous ingredients and techniques to create a holistic wellness experience. Spa retreats are sanctuaries where modern wellness practices merge seamlessly with ancient healing traditions.
Indulge in massages using organic oils, body scrubs made from local herbs, and treatments inspired by Ugandan healing traditions.
Explore Uganda on a luxury eco-tourism experience and connect with the serene havens that blend the beauty of nature with world-class wellness facilities, offering a truly immersive experience.
Discover and Experience Ugandan Cuisine.
Wellness extends to what you put into your body. Delight in Uganda's fresh and diverse cuisine, known for its plant-based options and farm-to-table freshness. Embark on day excursions to cultural villages to feast on an assortment of fruits and local cuisine.
Greens, plantains, bananas, sweet potatoes, cassava, and peanuts are also a major part of the Ugandan diet.
Try out Katogo, a traditional breakfast for Ugandans, you probably won't need to eat much else for the rest of the day. It includes a hearty portion of fried plantains/matoke served with soup, beans, beef, and vegetables.
Get to taste the hearty lunch or dinner with Luwombo, a traditional Ugandan stew consisting of chicken, beef, or fish that is steamed with vegetables such as carrots, potatoes, and mushrooms along with peanut (g-nut) sauce in wrapped banana leaves.
This may be served with plantain, chapati, cassava, pumpkin, or yams among other foods.
Explore some vibrant markets to experience the connection between food, culture, and well-being. Try out the organic fresh pineapples, mangoes, passion fruits, bananas, and jackfruits among others.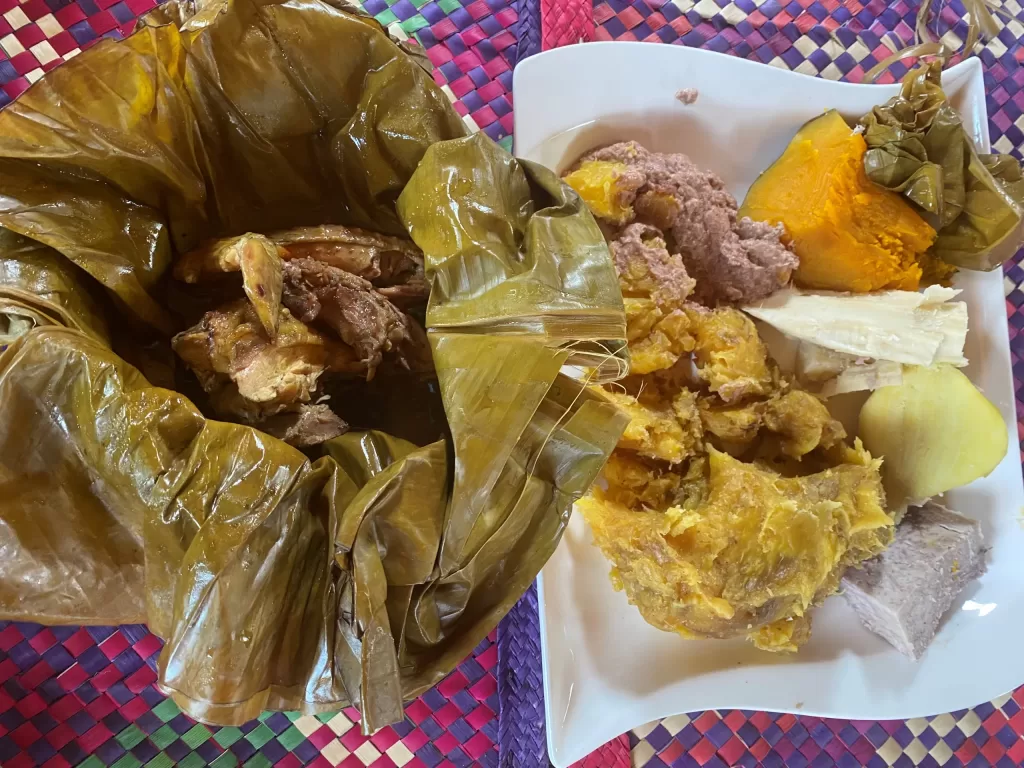 Uganda's wellness safaris are a testament to the harmonious blend of nature, culture, and self-care. In a world that often seems chaotic, these safaris offer a sanctuary for rejuvenation.
Whether you seek to meditate under ancient trees, find inner peace while overlooking vast landscapes, or engage with local traditions, wellness safaris in Uganda promise a transformative journey that nurtures both your body and spirit.
If you're ready to embark on a journey that nourishes your body, mind, and soul, Travelers Link Africa welcomes you on a tailor-made wellness safari journey to suit your travel plans.